Augubrey, Irish Phoenix?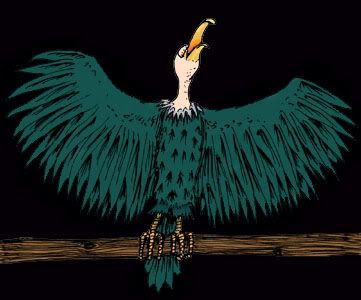 Di sebuah
milis Snape
, ada yang post begini:
* JKR memberi petunjuk ke arah 'Patronus Snape itu Phoenix'
* Bagaimana kalau Patronus Snape itu Augubrey? Augubrey = Irish Phoenix. Baca di 'Fantastic Beast' --> disalah artikan sebagai pembawa kabar kematian, padahal hanya pembawa hujan.
Selengkapnya begini:
Have I shared the Augubrey theory here? It is probably too complicatedto be true, but I think it would be cool is Snape's patronus was the Augubrey or Irish Phoenix (see
Fantastic Beasts
It parallels Snape because it was misunderstood; for a long time everyone thought its cry was a death ome when in fact it was a sign that rain was coming. The Augubrey is also connected to Eileen Prince because its feathers repell ink and she was in the Gobstones Club (gobstones shoot ink). I just really like the idea of his patronus being a different kind of Phoenix. :)
What do you think?